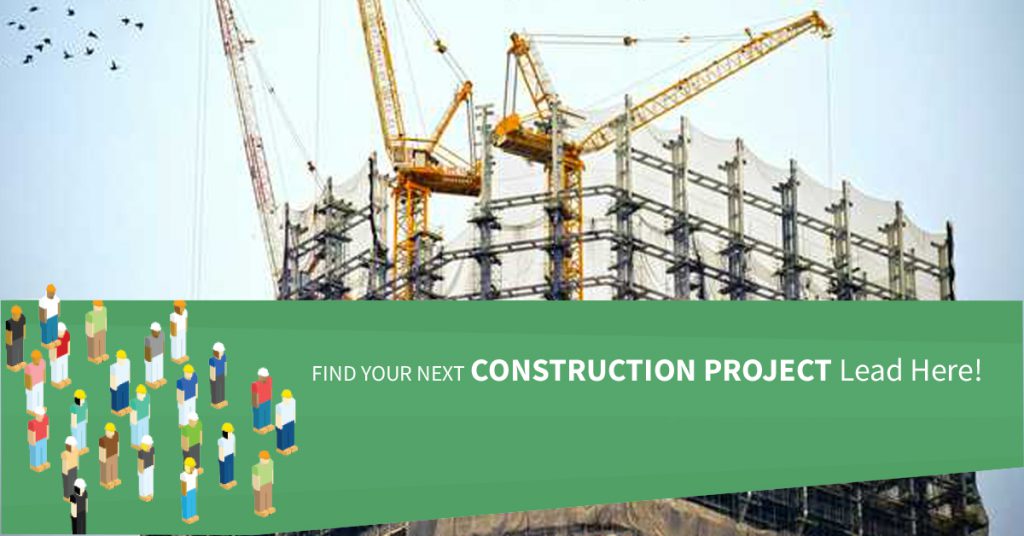 If you're among the more than 680,000 construction company employers in the US, then you know what it takes to be successful in the second-largest construction industry on the globe. However, while you have full knowledge of the field and possess technologies that lead to success, you may still be wondering how you can start building relationships with clients that are looking for services like yours.
Today, we're going to discuss how you can assemble the bricks of customer engagement to begin building a skyscraper of success. Read on for some awesome ideas for lead generation and consumer engagement!
Reaching Your Target Audience
The first step to building relationships with your clientele is through lead generation strategies. When you use software to gather leads, you can enter the demographics of the audience that you're targeting. This includes the locations in which people are looking for construction projects to be carried out and the types of projects that people want done. Leads can also be generated for those who have typed specific keywords into search engines or have a history with competitor's websites and services.
In order to get quality leads, Construct-a-Bot finds construction project data within your chosen demographics and then shows it to our in-house team. Our employees personally verify the leads, so you know that your data was checked over before coming to you. We then will deliver the lead information to you many months before competitors even have the chance to bid.
With these leads, you'll be able to see the features and data of each potential project so that your agency can select one that looks like a good fit. If you don't get this information during the preliminary stages of a project, you're unlikely to be able to develop any client relations or even get clients to notice your company!
Interaction During Projects
Once you've won a bid and are amidst construction for a given project, you want to maintain a close professional relationship with those at the construction site. This will ensure that these contractors will hire you again for their next project. They also will be more likely to refer their associates to you and leave positive reviews online. Since these are all important ways that your construction agency can get higher traffic, you want to make building client relations onsite a priority.
This means that you need to:
Show up to the job site every day with the appropriate tools, materials, and construction workers for completing the job
Keep in contact with the site supervisor and project manager/architect for the project
Communicate with everyone else involved in the project clearly and effectively
Keep your subordinates in the loop about schedule changes, project adjustments, and other important news
Be respectful and professional even when conflict arises
Develop constructive solutions to problems rather than simply complaining to others
All of these strategies will make you easy to work with and ensure that clients like associating with yourself and your workers.
Email Lists and Client Surveys
When you aren't building client relations at a construction site, you should be using your leads to reach out to people online.
There are a couple of key ways that you can do this. For one thing, you can use the easy-to-interpret leads that Connect-a-Bot gives you to assemble an email list. Write a professional and engaging email to the top companies on your list and see if they are interested in working on a project with you. This is especially a good idea if the companies on your lead list have been looking for a construction company lately.
You're sure to get a few affirmative responses!
But prospective clients aren't the only ones that you should reach out to- former clients are just as important. You want these people to come back to your construction firm the next time that they need a project, which means that keeping in touch is essential.
A great way to do this is by sending out a client satisfaction survey. Politely ask for people to rate their experiences and have them anonymously talk about the things that they most and least liked about your company. Not only will this give you an idea of what to improve upon, but it will show clients that you value their opinions!
Social Media Interactions
According to recent estimates, about 3.8 billion people around the world use social media. This is a surefire sign that platforms like Facebook, Twitter, and Instagram are the ideal way to reach out to your clients in a fresh and interesting way.
Create an official page for your construction firm on each of these platforms. Make sure that it's professional and on-brand, meaning that it has your name, logo, and contact information readily accessible. Turn on messaging capabilities so that interested parties can reach out to you and make sure to link your official page in your bio or a pinned post.
After that, there are many things that you can post to make yourself appear engaging and personable. These include:
Updates for your professional services (projects that you take on, deals that you're offering, etc.)
Photographs of on-site construction teams hard at work
Videos of your buildings being erected so that people can see precisely how good your team is at what they do
Promotional campaigns and giveaways that get the word of your brand out there
Make sure that you like the pages of other professionals that come up on your list of construction leads! This is the first step towards mutually beneficial professional connections.
Start Building Relationships With Clients
There are many client relations skills that a construction business needs to know, so you may want to test out various strategies. Whether you want to use on-site interactions, email, social media, or a combination of all of the above, you're sure to be more successful if you have targeted leads that initiate communications with your target audience.
Now that you know how to start building relationships with clients, it's time to take a free test drive of our lead construction agency. We help construction companies like your generate business leads so that you can begin reaching out to the audience that most needs to hear about your services.
We're dedicated to providing you with an affordable plan based on your individual business needs, so go get 'em!