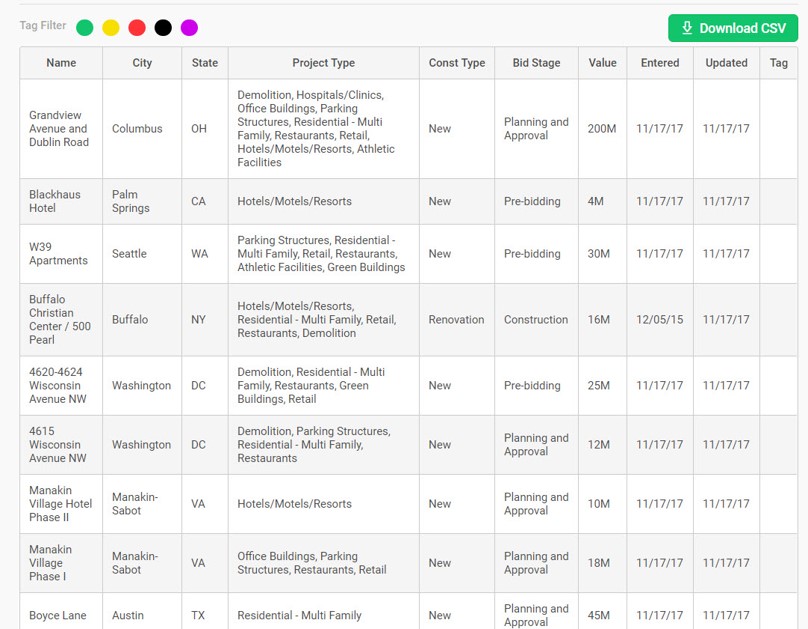 Construct-A-Lead is an online database that connects users to large-scale commercial construction projects.
Construct-A-Lead helps you find more qualified leads, fast, so you have more time to close more deals.
All Construct-A-Lead construction project data is personally verified by our in-house research team. We never use web crawlers or bots. The Construct-A-Lead research team spends hours every day personally verifying the data so you have the most up-to-date and relevant construction information.
We deliver the research on construction projects months before they are bid out and before our competitors, including the hard-to-find private projects, and public projects such as schools, universities and hospitals.
Project Data: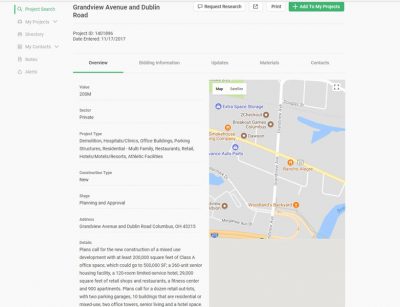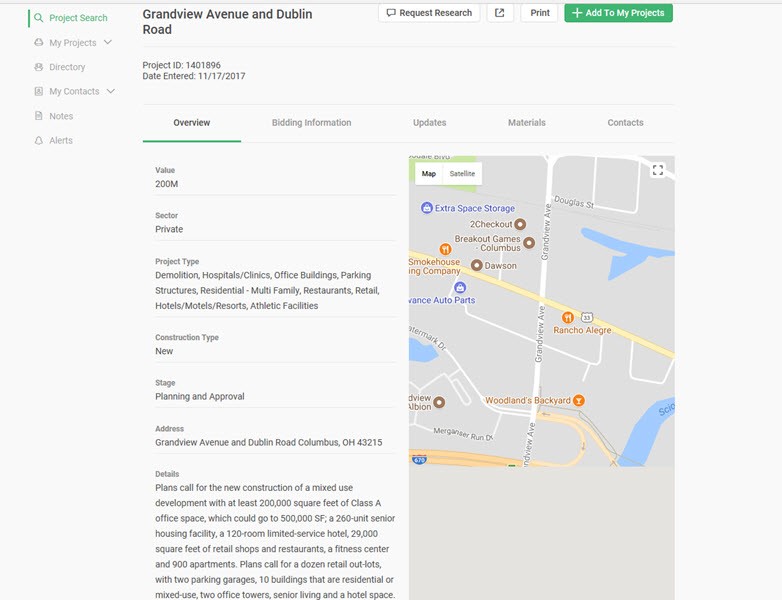 Construct-A-Lead brings you the most up-to-date construction project data in a simple, easy-to-read format, including:
Key-contacts, email addresses, phone numbers, project narrative, location & mapping, project updates, bid dates, scheduling and total construction cost.
Construct-A-Lead Project Features:
Track your projects online – simply and easily, then save the search you created.
One touch download into excel.
Prioritize your projects or searches & put private, personalized notes on your projects.
Easy to use, printable reports.
Email a project lead to a customer or colleague.
Receive personalized alerts – let Construct-A-Lead give you updates on your terms!
Construct-A-Lead Quick & Easy Advanced Project Search

Find project information easily with Construct-A-Lead's advanced search to find your next project. Search by:
Public or Private
Bid Stage
Bid Date
Location
Project type
Company Name
Dollar value
Date Entered
Unique Project ID
Data can be downloaded into an excel spreadsheet.

Construct-A Lead's excel downloads are a one-touch process
Upload into your CRM system quickly & easily
Project information is consolidated on a single row for easier import/sorting
Subscription Features
A Construct-A Lead subscription includes great benefits:
Corporate training
Multiple account logins per subscription
Customize each login by state or by vertical market
New and updated projects in your email inbox every Monday morning
Access to our custom data transfer API
Access to the Construct-A-Lead Directory