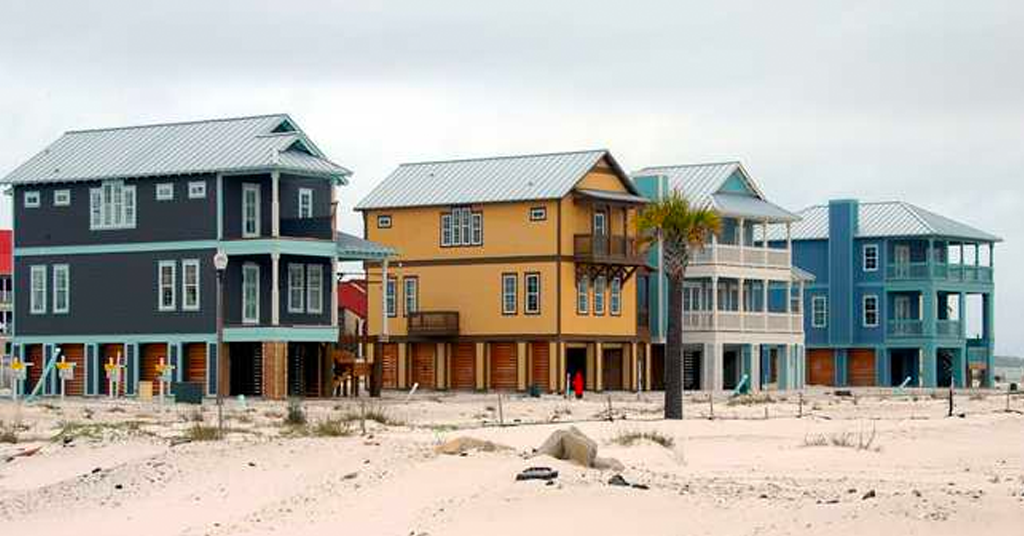 Most people would jump at the chance to invest in an opportunity that keeps on giving.
In multi-family construction, the connections you build are nearly as incredible as the physical building itself. Knowing that you played a role in your community is empowering.
Recognizing that you directly affected your local economy in a positive way is, at minimum, a commendable gesture.
If you're wondering how to connect with the top website for construction bids, look no further. We'll take you through the ins and outs of where to find construction bids online and the secrets to multi-family construction.
Folks and families flock to multi-family residential living because it proves to be more affordable, a consistent backup plan, and instills the feeling connected to the community they're a part of.
From townhomes to duplexes, bidding on multi-family construction projects is a no brainer. Of course, this model supports more than just those two examples. Students make up a large part of multi-family construction after they fly the coop.
Let's start at the beginning with a clear blueprint.
Pave the Road
One of the biggest payoffs to construction bids is getting to collude with your own team of experts. It takes a village to pull off even the smallest, most private lead. If you're bidding on a big one, you're in for the experience of a lifetime.
Networking, in conjunction with your construction bids online, will set you up for successful projects for years to come. True collaboration breeds innovation.
Get in the habit of carrying a field journal with you, as the team you build can learn a lot from you, as you will, them.
Multi-family construction projects are an incredible piece to add to your project portfolio. You'll have a chance to network with teams in your community that may need your expertise. With networking, you can double up on leads by those word of mouth connections. 
In specific states, facility and building codes must meet standard expectations to be given the structural green light. Your building will be inspected for ventilation, fire protection, electrical loads, and energy efficiency.
Here are 15 tips to get you started to help you identify, find, and design multi-family construction projects. 
1. Start the Search
There's an art to finding construction bids online, and if you have a gallery owner who is ready to support your work- the opportunities are endless. After you've connected with the best construction bids online, you'll have access to large scale or private projects.
You can utilize your resources to envision and manipulate the concepts that your team is ready to collaborate on. This investment is a true symphony of skill, idea, and hard work that will pay off in the end. Remember to focus on why you started this journey to begin with.
2. Have Stable Accessibility
If you're working with an incredible online multi-family construction hub, you will have access to unlimited resources. From perusing online databases that have everything from large scale projects to private, small business.
One of the best things you can do while you search for bids online is to set up notifications that alert you when you've been made an offer or if prices go up and down. Staying ahead of the curve is key, so being proactive in your search will keep you on the ball.
Within your online construction bid provider, you will find tools that offer you the chance to download 
3. Ask Yourself the Right Questions
What does cost projection look like for this property? Does this cost include development needs throughout the project? Do I have equity to put up against the funds needed? 
Is the property or site in a strong market? How are the conditions of the land? Do I need partners to pull this off or can I handle it with my experience?
All of these questions can help you practice trial and error to figure out what path to development will serve you best. 
4. Get Your Contacts in Order
Having direct contact through your online bidding provider is going to make your life a lot easier. Being able to directly call, email, or text the lead holders is an in that not many professionals get to utilize.
Gone are the days of, "submit a question on this form and we'll get back to you within 48 hours." No middlemen, just direct communication. 
5. Come to the Table Prepared
The bidding process is simple and requires a specific series of steps. You will procure a tender, a document that outlines the scope of the project. Here you can compare prices to your budget and review cost codes and bid outlines. 
Whether you're an architect, a developer, or a general contractor, this will give you pre-bid leads to your target market before your competitors to stay ahead of the curve.
6. Understand the Bid Process
The bid process starts with a request for a proposal. The individual or group who is working on the project will ask questions to contractors and subcontractors. These questions will include details regarding cost, timeframe, and fee agenda.
After the bids are finalized, they are reviewed and a contract is born. The project moves from an idea to a reachable, actionable, momentum filled project.
7. Know Your Legal Expectations
A bid is different than an estimate in that if your bid wins, it will be used to structure future costs. Things to consider:
elements

industry expenses

overhead

specialized equipment and

earnings perimeter 
Understand that these costs will fluctuate, and may seem a bit more expensive than the traditional real estate route. This is not real estate in the way you normally conceptualize it.
Multi-family construction can eventually pull in millions with a steady rent stream and the ebbing and flowing of the housing market. This means your investment could triple or quadruple the start-up costs. 
8. Fine Tune Project Delivery
There are varying project delivery approaches that encourage the completion of a developer or contractor's goal. These approaches share the commonality of assisting in building the new structures on a time and on budget.
These metrics can help guarantee high-quality performance and results.
9. Establish an Outlook
After you've determined the way you'd like to go about your bidding process, you can take the next steps to make the bid and assemble a team. After you've drafted your to-do list (which will be lengthy) have a meeting to coordinate.
Scan your list with a keen eye, ask for a second opinion, double-check your budget, and make sure you're accounting for all worst-case scenarios to make sure this design is exactly what you're envisioning. 
10. Talk Dollars and Sense
The strategy is key for the future of your project. Lay your literal or proverbial blueprints out for your team to observe.
Create a financing map that includes the closing, the build-out, and the property management going forward. Your build-out will only be as successful as the consideration the project decision-maker pours into it.
11. Set the Stage
Set the expectation for consistent communication throughout your team. When selecting a team to work with be mindful of their needs and yours and how you can create a symbiotic relationship.
Make sure to get in touch with bonded contractors who are licensed and can help you every step of the way. Have open meetings about schedules and building dates to have a clear idea of when the project will begin.
Every single detail is imperative when starting a multi-family residential construction project.
12. Consider and Implement Multi-Family Construction Trends
Taking note of what's trending isn't always about what's popular. Often times it's about what works, what's efficient, and what's going to produce the best possible outcome.
Take your bid further with project management, or disruptive technology. Modular construction has shifted the commercial development industry as we knew it. It is projected that by 2023, modular construction will reach $157.19 billion.
These accommodations can vary. Perhaps creating space for eco-car charging or ride-share services in your unit development will offer tangible options for environmentally conscious residents. 
The more you're willing to invest in the future of your residents, the bigger the profit and long term success of your project
13. Aim for Co-Living
Co-living is the millennial way. The direction of community and care is trending upward. Each year we notice more community gardens, community amenities made for the people, by the people.
Aside from the kind and considerate gesture of community and mutual aid, there are plenty of tangible benefits to co-living.
Many millennials opt for co-living while they pay off student debt and establish a financially secure future. Co-living can also serve transient folks who may be passing through on a few month's work stay or students who are attending the nearby college.
The idea is simple. Foster multi-family construction development with non-nuclear family living situations in mind. Co-living offers people more flexibility in the way they approach domestication.
14. Build Green
Building green doesn't have to be a concept that you need to break down. It's simple: if it works, it's better for the environment, and cost comparable to current practices, make it happen.
Being a leader among those who are making more energy-efficient multifamily units is more attractive than the standard, "let's get this done" attitude. Eco-friendly building practices will set you apart from other builders and investors. This intention requires conscientious motivation, research, and dedication. 
These are all concepts that folks living in the modern world will appreciate; be it students, families, or individuals.
15. Your Leads Are Everything
When you're searching the top website for construction bids, you're entering a world of eternal "to do".  Integrated marketing tool to customize your database, track your project status and keep current with your team.
Treat your bid leads like your favorite car. A little love and maintenance per day go a long way. Bracing for the future of your beloved whip to transport you safely through the years is like pouring your time and earnings into this investment. 
It will return the favor tenfold, and you'll be glancing in the rearview mirror, glad that you pulled the trigger.
Community Benefit
The outlook of multi-family property investment is bright, even amidst an economic crisis or recession. In fact, many families end up selling their homes to downsize when finances are tight.
If you are interested in investing in a multifamily construction bid, you are providing support to folks you wouldn't even think of.
By investing in multi-family property development, you can actively contribute to the local economy. Boosting the need for affordable housing (which contributes to market growth). You can also stimulate the needs of local employees out of work while sending funds to your local city by way of taxes.
Tying It All Together
Taking on a multi-family construction project is one of the most exciting and challenging tasks an investor or developer could navigate. 
If anyone is fit for the project, it's you. Between the weight of your experience in the industry and what your team can bring to the table, there's no doubt that the job your team pulls off will be lucrative, dynamic, and most importantly, successful. 
Multi-family construction projects can be an incredible thing to add to your project portfolio, and a chance to network with teams in your community that may have additional word of mouth leads that they need your help with.
If you're ready to tackle this dimensional project, contact us for your free test drive on leads, strategy, and more.
Have questions?
Call: 855.874.1491
Email: info@construct-a-lead.com
Chat: Send us a message by using our chat widget in the bottom right corner of your screen.