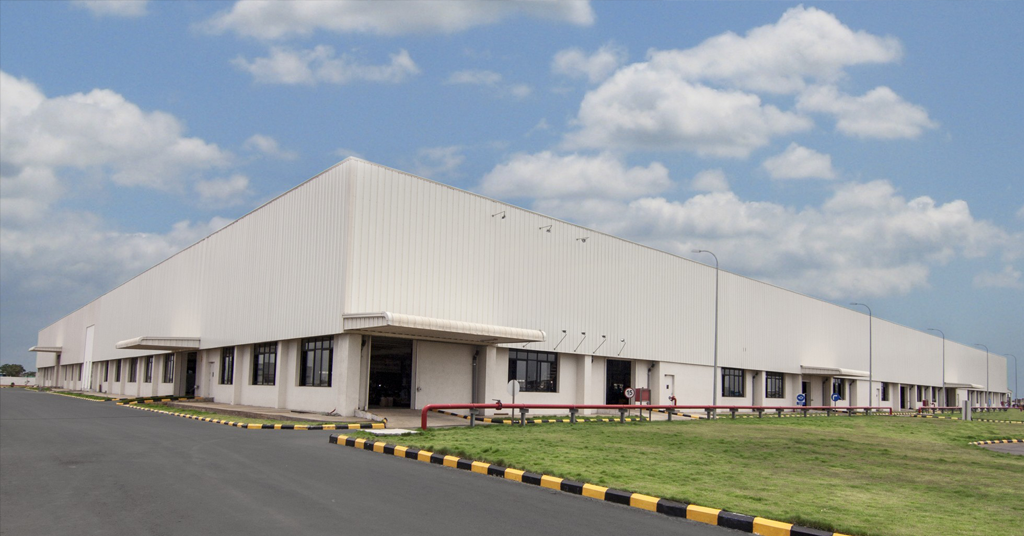 E-commerce has leapt ahead by five years in the last few months. More consumers have been relying on companies like Amazon to help them get what they need. Experts are predicting that online shopping will become the new norm.
Tech companies have also seen rapid expansion of demand. The result is many of them need to expand server capacity to keep up with customer demand. In the manufacturing industry, some companies have switched production lines.
What do all these industries have in common? They need industrial warehouse capacity. These booming industries are going to drive demand for more warehouse construction.
In fact, that's already happening. Amazon is constructing more facilities, and other e-tailers will follow suit. Tech companies may want to create their own server farms instead of relying on others.
If you're working on any warehouse projects, you might wonder what you can do to make sure they stay on track. The current construction environment is challenging and the future is uncertain. These tips can help you stay on the straight and narrow, no matter what.
Create an Outline for the Industrial Warehouse Project
You may have created a few documents in connection with the bid you gave the client. These might include proposed timelines and estimated costs. You may have a draft budget.
These documents can serve as the basis of a project outline. Within the outline, you'll want to identify various goals, including:
Completion dates

Costs

Estimated labor
The outline can list the various tasks that need to be completed. Start with those that take the longest, then work from there.
The outline can be a useful reference document as you work through the project. It summarizes what needs to be done. It also serves as a reminder of your goals.
Craft a Detailed Master Schedule
Once you have an outline, you can create a more detailed schedule for the project. This master schedule will outline the start and completion date of every task.
Start by breaking the project down into phases, followed by tasks. You can then list the individual activities that need to be completed within each task.
This level of detail may feel unnecessary. It will help your team visualize when tasks need to be started and finished as you work toward completion. It will also help you keep track of the many different activities within the project.
Be sure to make the schedule collaborative. There's no point in crafting a schedule only to find your electricians are busy on the dates you need them. Feedback from the client, contractors, and others will ensure you have a schedule you can stick to.
Review Project Specs and Documentation Often
You'll also want to keep project specifications and other documentation on hand. These documents contain crucial information. Knowing them inside out can help you adhere to the schedule.
A simple example is knowing the site plan. Familiarizing yourself with this can help you choose optimal areas for material laydowns. That way, you don't need to spend time moving materials around the site or risk damaging them.
You should also have contractors review the documents before the start of construction. Clarify any uncertainties and resolve issues before you're knee-deep in the project.
This feedback can also identify potential issues, especially from professionals in other areas.
Make use of historical data here, if you have it available. With it, you can make better estimations of materials needed, labor, and much more. This, in turn, can keep your project on track financially and time-wise.
Identify Potential Blockers and Delays
Construction projects have a reputation for delays. There are many reasons why a project falls behind. Some of these factors are out of your control, like the weather.
Certain tasks can only be completed when the weather is warm enough. If you happen to get a cold spell or the weather's too wet, you might have to adjust your schedule.
Other factors are more within your control, such as making sure there's enough material on site. Scheduling equipment well in advance can help avoid delays.
The best way to deal with these issues is to expect them and plan for them in advance. An inspection might mean no work can move ahead until it's completed. If there happens to be a delay in getting the inspection done, you may find your team behind schedule.
Create Contingency Plans
What happens if you run into a material shortage or can't get your hands on a piece of equipment from a supplier? Having contingency plans in place can help.
Try to identify any blockers early on. Blockers are tasks that must be completed before you proceed with the next steps. An inspection might be one, and delivery of equipment might be another.
Once you've identified potential blockers, try to create contingency plans where possible. What happens if the equipment can't be delivered on a particular day or if you unexpectedly need a machine? What will you do to work around a material shortage?
Knowing the answer to these questions in advance can help you keep your industrial warehouse project moving forward.
Set Realistic Expectations
It's easy to fall behind if your schedule was never realistic to begin with. For that reason, you should set realistic expectations for the timeline.
Historical project data can help here again. Use this information to create realistic timelines for the master schedule. If a similar project took so much time to complete framing, you can expect it to take about that long this time too.
This means your team will be much more likely to adhere to your timelines. You're giving them adequate time to do things the right way and safely. If your timelines are unrealistic, there's a good chance your team will end up taking longer.
Historical data can also show your client and help set their expectations. If this is their first warehouse construction project, they may not know what to expect. They may think you can complete the project in a completely unrealistic time.
Showing them the data from a similar project can give them confidence. In turn, they'll be more likely to be satisfied with the process.
Establish Clear Roles and Responsibilities
Another issue that sometimes crops up is the issue of who handles what. If people aren't clear on what their roles and responsibilities are, they may try to pass the buck.
This can lead to situations where work grinds to a halt while people wait for a decision. Since no one's sure who is supposed to make the decision, though, nothing gets done. Team members wait for someone else to sort out the issue.
This can also create bottlenecks, where one person is responsible for too much. They hold up the process as others wait for them to make a decision or give orders. Since they're so busy, they don't get those communications out on time.
In other cases, someone will overstep their boundaries and act when they shouldn't. A site supervisor may think they're being helpful by ordering more of a material. They order the wrong material or duplicate an order you've already put in.
Now you have far more waste and the project's at risk of going over the budget.
Establishing clear roles and responsibilities is key here. When everyone is aware of the part they're playing, they can execute their responsibilities with confidence. People are less tempted to say "not my job" or overstep their boundaries.
Maintain "Ball in Your Court" Workflows
One easy way to keep projects flowing is to use a system that allows you to "pass" tasks on to the next person. A "ball in your court" workflow shows the passage of a task or information between team members.
This type of workflow shows exactly where a task is and allows you to track progress. You can see where an item is and who might potentially be holding it up. You can then pinpoint potential bottlenecks in the process and work to reduce them.
It also helps you collect data on how long tasks take, as well as efficiency and productivity.
Use the Right Technological Tools
The "ball in court" workflow is often a feature of a good construction management platform. A platform can help you keep better track of your projects, from bid right through to completion.
These tools allow you to track progression through various tasks, as well as keeping an eye on the progress toward goals. The data they collect is invaluable. It allows you to pinpoint productivity issues and streamline the project.
Managing Time
A good construction project platform will give you the tools you need to manage time more effectively. It may help you keep track of time spent on various tasks. It can also be used to log hours for your team members.
In turn, the data collected here will help you keep tabs on efficiency on the worksite. It can also point to bottlenecks in your process.
You can also track productivity. It's then possible to check in with people who might be struggling and see what's blocking their progress. From there, you may be able to envision solutions that can streamline the process both now and in the future.
The platform can also help you keep an eye on labor costs. Finally, the collection of data over time will help you identify patterns.
This can be helpful in creating more realistic timelines, setting expectations, and providing more accurate estimates.
Monitor Progress
The right technological tools can also help you keep a better eye on progress on the project. Not only do they track time on tasks and workflow, they also keep tabs on progress toward goals.
In turn, you'll have a better overall picture of the project. That can help you keep it not just on time but on budget as well.
Emphasize Communication and Collaboration
Any industrial warehouse construction project involves many different players. Coordinating everyone so they can get their jobs done is a big task in and of itself.
At any time during the project, there can be questions and challenges that crop up. By emphasizing communication and collaboration, you can smooth workflows. That helps your team work toward higher productivity.
Identify Channels
If you want better communication on your projects, the first step is often to identify which channels you'll use. You may want to use email or text messaging. If you're using a platform, then you may want to funnel most communication through it.
Identifying the channels you'll communicate through will streamline messages too. That makes it easier to respond to concerns as they arise.
Establish Expectations
Next, establish expectations for communication. Should you team members check in with you when they start and finish for the day? How often should the client expect to meet with you?
Creating expectations from the start will help to streamline communication. Other policies can ensure that communication is helpful and respectful. You may even want to set minimum or maximum response times.
Communicating often is key to great partnerships, and it can help to identify issues and resolve concerns in short order. In turn, you'll be able to keep your project moving forward.
Find More Warehouse Project Opportunities
Many companies were once content with looking at industrial warehouse for lease or industrial warehouse for rent ads. Now they're looking at industrial warehouse construction as the best choice.
With these tips in hand, you'll be ready to tackle any and all industrial warehouse projects that come your way. A more efficient, streamlined workflow leads to on-time completion and satisfied clients.
The right technology can help you find those projects and clients who are ready to be won over. Take a free test drive and discover all the advantages of having the right tech on your side!
Give our database a spin. Take a look at five project bids FOR FREE and then make a decision about whether a long-term relationship with Construct-A-Lead will pay dividends to you and your employees.
Have questions?
Call: 855.874.1491
Email: info@construct-a-lead.com
Chat: Send us a message by using our chat widget in the bottom right corner of your screen.