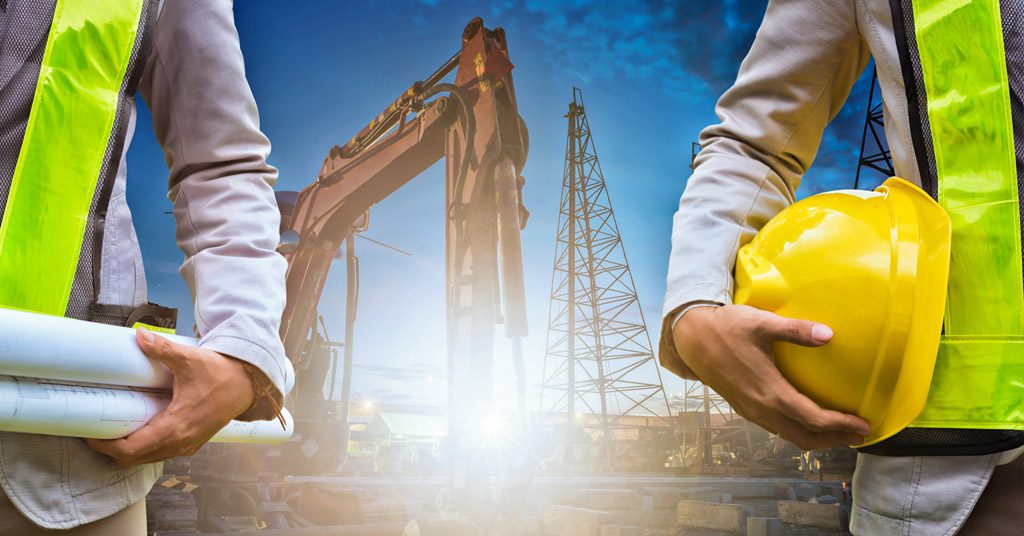 If you want to stay ahead of the competition, you have to get the best construction bids. Understanding how to go about getting those bids can be difficult, but there are several strategies that you can use.
To look for the best construction jobs for bid, you have to think about increasing your proposal-to-bid rate and improving the quality of your proposals in general. On top of this, you have to worry about showing your potential customers that your construction company is the way to go.
If you're looking to learn more about construction bids, keep reading. We'll even let you in on one of the top construction bidding websites.
Why Does Construction Bidding Matter?
Unfortunately, most – if not all – contractors lose more bids than they win. This is simply a fact of the industry. 
With these losses comes a lot of lost time and money. Contractors spend valuable time and money putting together bids for projects that they're only going to win a sixth of the time. Once the contractors lose a bid, they've also lost all of the work they've done for that bid.
Understandably, most contractors are looking to decrease this ratio of wins to bids. To do this, it takes a skilled bid writer.
Construction bidding matters because it could mean a great profit or a great waste. In order to make the best bids, you especially have to know who you're bidding to. The clients you choose influence your outcomes.
How Does Bidding Differ From Estimating?
Before continuing, it's important to touch on the difference between bidding and estimating. In smaller firms, these tasks are usually done by the same person. Thus, the two forms of communication have become easily mixed up.
In larger firms, construction bids and estimates are done by two different people. This is because these two things are different and require a different skill set.
Bidding involves generating a proposal to manage the construction of a building or multiple buildings. An estimate gives the business you're constructing the building(s) for an idea of what the costs will be for the project.
Both processes are important when it comes to getting business. For the purposes of this article, we will exclusively be focusing on bidding since this is the most important process when it comes to gaining business before the project starts.
How Does Competitive Bidding Affect Contractors?
The submission of a bid never guarantees a job. That's what makes the process difficult and spontaneous.
In order for a contractor to submit a bid, they have to describe the job, compose a detailed estimate, hand over a proposal, and then have all of this approved by the company the contractor is bidding for. This process may sound simple to someone who's composed several bids in the past, but there are several things that could go wrong throughout these steps.
More often than not, the bidding process amounts to a bunch of wasted time. If your team is submitting poor bids for high-end companies, you'll waste valuable time.
The contractor that has the task of writing these bids must find their perfect balance. They need to find perfect matches for your contracting company while writing personalized, persuasive bids that bring your contracting company work. If that sounds overwhelming, that's because it is.
The bidding process can seem like an all or nothing process for these contractors. Composing these bids is difficult work. Let's talk about how you can craft these bids better and win more jobs than your competition.
What Are the Challenges of Construction Bidding?
Construction bidding may sound easy, but it's not. There are several problems that can happen while you're constructing a bid.
Believe it or not, your competition may be suffering from the same problems you have. Most contracting companies face the same obstacles.
One of the most dreadful challenges is not being able to find any projects to bid on. Maybe you have a small contracting company or you simply aren't being contacted. If you don't have anything to bid on, you don't even have a chance at getting jobs.
Even if you are able to receive an offer to bid, you may not be crafting proposals that are worthy of winning. 
Some contracting groups aren't even bidding on the right kinds of projects. They could be reaching too far and stretching themselves too thin.
Your group isn't likely to be chosen if you aren't a good fit. Therefore, you should be bidding on a project for which you are a good fit. Don't waste your time on bids for projects that you can't do or wouldn't be able to beat your competition for.
Companies also tend to incorrectly deliver their bids. They may not include the required documentation or deliver incorrect documentation.
Without accurate information, you can't win bids. No company is going to hire someone who couldn't follow instructions.
Other companies suffer because of a lack of subcontractors who can do the job asked of them. Whether this is because of skill or because of demand, it prevents contracting companies from accepting more work.
Let's talk about how we can turn these challenges and more into advantages against your competitors.
How Can I Win More Construction Bids?
If you're looking to conquer the bidding process, you need to start from scratch. You can't have old methods fogging up your brain.
Let's go back to the basics and refresh your memory about how bidding works. You may learn a thing or two.
How Does the Bidding Process Work?
Yes, we're going back to the basics of the basics: how bidding works.
In order to master the bidding process, you have to have a grasp on what the entire process requires. These are the traditional steps to the bidding process:
 

Customer asks for the bid.

Initially, the company that you're going to write a bid for is going to send out an Invitation for Bid (IFB), Request to Tender (RTT), or a

Request for Proposal

(RFP). These are all documents that are sent to multiple contracting companies to request a bid from those companies.

Contractors work with subcontractors.

Some contracting companies perform this step before the bid is accepted, while others perform this step after the bid has been accepted. Either way, the contractors of a contracting company will meet with multiple subcontractors to find the best price for them and the company that they're looking to build for.

Contractors submit the bid.

As is standard, this step is to be completed on time.

The customer chooses what they believe to be the best bid.

Some of your customers may have policies on choosing bids, like those that require the lowest-priced bid to always be chosen. However, others may base their decision on numerous other factors such as ideas, chosen work team, materials available, and so much more.

The contract is now formed.

Once you're chosen based on your bid, it's time to finalize the contract with your customer. This is the time to finalize any negotiations and sign the documents.

Finally, complete the project.

The last thing left to do is to actually complete the project that you outlined in the bid and the contract. This is your time to shine.
How Do I Find the Right Jobs to Bid On?
Finding the right jobs for your contracting business is one of the most difficult (and one of the most important) steps, especially for smaller businesses. Smaller contracting firms aren't being asked to bid on projects and don't have a reputation to back them up.
Fortunately, there are construction bidding websites to help these smaller companies get on their feet. Once they've built relationships with multiple companies, they can work on repeat projects and build a reputation on these projects.
Finding the right jobs means understanding your own company's limitations. You don't want to spend your time, energy, and money bidding on projects that you know that you aren't going to win.
Your team may want to reach for the stars, but you have to be realistic. Look at your reputation, past projects, and available resources before bidding on a project that you won't be able to compete for.
Avoid bidding on projects that you can't handle or stretching your team too thin. You'd rather work on a few projects well than a bunch of projects poorly.
How Do I Decide If I'm the Right Contractor for the Job?
If you don't know how to determine whether or not your contracting team is the right group for the job, you need to read. As with most things, reading can save face.
Before you even bid on a project, make sure that you understand what the RFP is asking of you. What's the scale of the project and can your team handle that right now? What qualifications are the customers looking for and does your company check all of the boxes?
Read through the RFP and don't be afraid to ask questions to clarify what's being asked of you. You don't want to write or submit a proposal blind.
One of the most disappointing mistakes that companies see is in regards to documentation. Many RFPs require contractors to submit several important documents, such as drawings and estimates.
Sometimes, contracting companies don't include all of the necessary information. Therefore, they lose the bid.
How Can I Maximize My Chances of Getting Construction Jobs?
If you're looking to increase your win-to-bid ratio, you have to increase your bid coverage and accuracy.
Bid coverage refers to how many different kinds of projects your team can handle. This mainly depends on the subcontractors that you're working with.
Oftentimes, contractors lose bids because they can't cover what the RFPs are asking for. Generally, the subcontractors that these contracting teams are working with are too busy working on other projects to handle new ones.
In order to get the subcontractors you need for these projects, you need to find those who are actively looking for new projects. Connecting with these subcontractors is important for winning more bids in the future.
Bid accuracy refers to how close your project estimation is to what the actual payment would be. Creating the perfect estimate is a delicate process. You have to know what amount saves your customer's money while giving you a profit.
The more accurate your estimation is, the better your chances of winning a bid.
Your estimation has to be detailed, comprehensive, and accurate. Focus your time and energy on ensuring that your estimate isn't misleading or completely incorrect.
Even after you've won the bid and completed the project, you'll find that having a more accurate estimation will win the favor of your customers. They'll be more likely to recommend your construction company to others.
How Can I Be More Competitive With Construction Bids?
If you're looking for one single answer on how to revive your bids and get your winning rate higher, you need to have the best, most accurate estimates. If you take nothing else from us, take this.
Estimates matter. Arguably, they're the most important part of a bid.
If your team doesn't have a skilled cost estimator, it's best that you hire someone for this position or outsource the role. You don't want your estimations to be inaccurate or poorly constructed.
A comprehensive, accurate estimate is what's going to make you stand out among your competition.
Give our database a spin. Take a look at five project bids FOR FREE and then make a decision about whether a long-term relationship with Construct-A-Lead will pay dividends to you and your employees.
Have questions?
Call: 855.874.1491
Email: info@construct-a-lead.com
Chat: Send us a message by using our chat widget in the bottom right corner of your screen.