Take a test drive with us.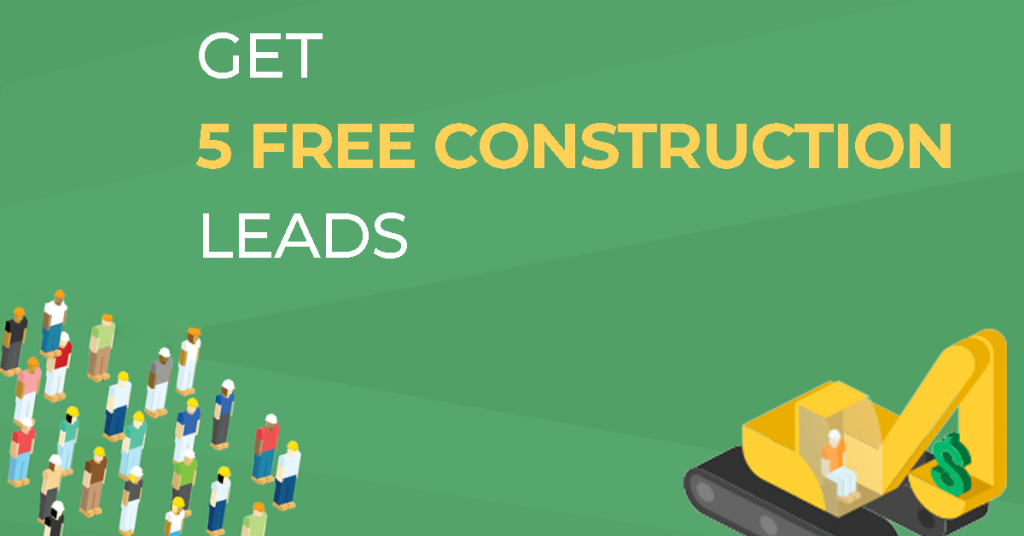 Contractors, subcontractors, and vendors interested in experiencing the planet's best construction lead generation site can now do so with our 5 Free Construction Leads test drive.
How can we offer free construction leads?
Because we have confidence that you will find our platform so easy to use, along with such a huge database of projects to bid on, that you'll never need to look anywhere else to find new construction leads.
But is this a stripped-down offering of your database?
No. All of our platform features and our entire project database will be available for you to test drive, including:
Our advanced search options
At least one contact for every project
Project email alerts
What does our platform offer that others don't?
You will be able to search for projects that specifically interest your company. In fact, you can search by any of the following categories:

Bid Stage
Bid Date
Location
Project Type
Company Name
Dollar Value
Date Entered
Unique Project ID

Our database gives you full contact information for all projects. We pride ourselves on keeping that contact information current and complete, saving you and your employees valuable time to devote to other aspects of your projects.
By using our email alert feature, you can save valuable time in discovering new projects and bids that have recently come to market.
As you can see, you'll be able to find construction projects and bids in the category you prefer. And if you choose to subscribe with us, you will be able to save your searches and even transfer project data into your own system.
Plus, with your free test drive you will be able to see how we can integrate all of our marketing tools with your current marketing tools, making it a one-stop-shop for you when you design marketing plans for coming months.
Give our database a spin. Take a look at five project bids FOR FREE and then make a decision about whether a long-term relationship with Construct-A-Lead will pay dividends to you and your employees.
Have questions?
Call: 855.874.1491
Email: info@construct-a-lead.com
Chat: Send us a message by using our chat widget in the bottom right corner of your screen.