But that doesn't mean only traditional senior housing.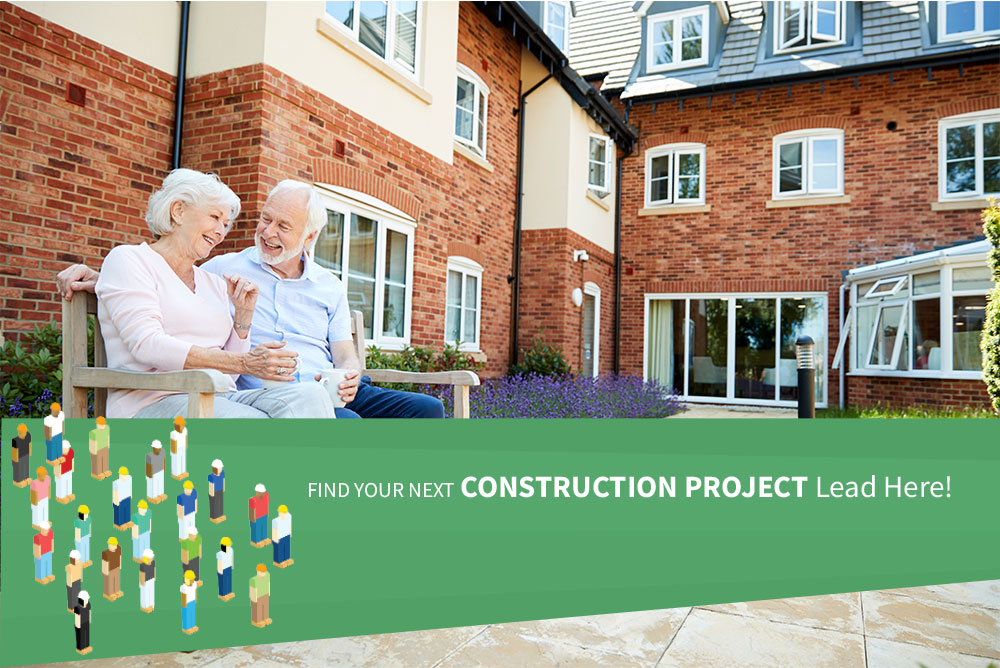 We've been reading the headlines for years, but forecasts have finally become reality: 75 – 81-year olds are growing at a rate of 4% per year, while 82 – 86-year olds are growing at a rate of 3% per year1. By 2029 every baby boomer will have surpassed 65 years of age and they will make-up 20% of the total U.S. population2. The headline is straightforward: America is getting older.

Beyond the implications for individuals, families, companies and policy makers, those in construction need to prepare themselves for the changing and evolving construction landscape for senior living facilities, skilled nursing facilities, retirement communities, and independent living facilities.

However, this doesn't necessarily mean construction of your typical senior housing community. As the number of seniors grows so does the types and varieties of housing needs. Many seniors are choosing to live at home longer; others are choosing to live in multi-generational housing; and many are looking for new and varied amenities, such as LGBTQ-friendly communities or smart home equipped units.

What does this mean for those of us in the construction industry?

While a projected slow-down in traditional senior housing may be an unfortunate reality, the silver lining is that at Construct-A-Lead we're projecting an increase in non-traditional senior housing construction projects. Here's a few examples:
An influx in senior co-housing will require build-outs and re-models of current units and facilities. Traditional apartments can be rehabbed for communal spaces – indoor gardens, shared kitchens, etc. – that will call for architects, general contractors and sub-contractors to re-think how a current facility functions.
The convenience and safety of smart home technologies will cause an increase in sub-contractor installation and construction. While many smart home devices can be installed with minimal expertise, larger facilities or more complicated systems can require expert installation from qualified contractors.
How can your company take advantage of these new, non-traditional senior housing construction projects?
Think outside the box: If your company has generally looked for construction leads in just traditional senior housing projects, it might be time to broaden your scope. New leads and bidding opportunities are becoming available everyday.
Get notified of new construction leads: Construction lead and database tools (like ours) have integrated notification tools that will automatically alert you when new senior housing construction leads are available to bid on.
Create quality lead perimeters: As you probably already know, it isn't just the quantity of projects you bid on but also the quality of the project. Our senior housing database tool has advanced search features that will help filter out leads you're not interested in.
Ok, I get it. What should my first step be?

Start your FREE TEST DRIVE on our platform and get 5 Free leads – today! We've been adding 3 -5 senior living construction projects EVERY DAY – that means each year we're adding between 1,095 and 1,895 qualified construction leads and bidding opportunities. Don't miss out on the unprecedented future growth in senior housing projects, check us out and learn why customers call Construct-A-Lead "The best and most user friendly in your marketplace."