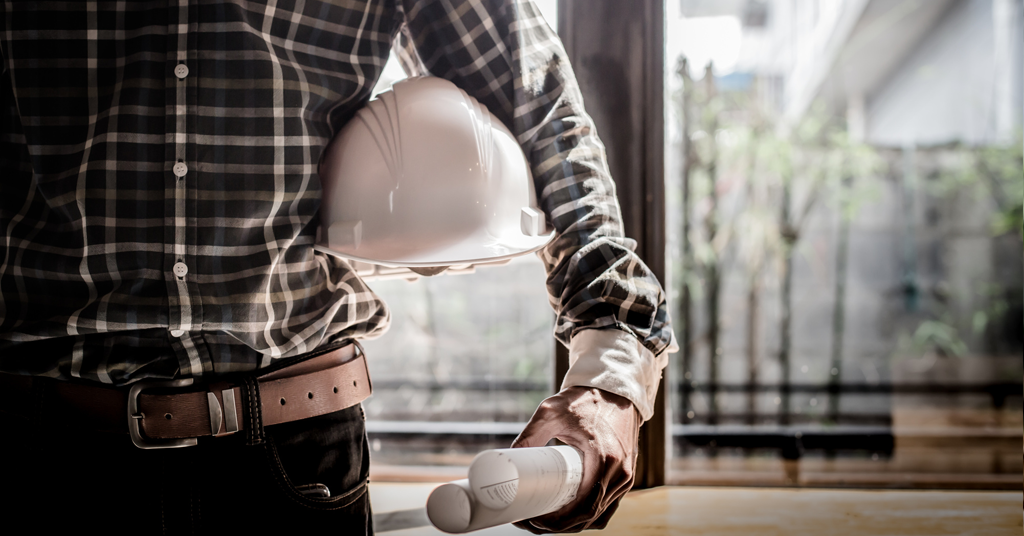 You have the skills. You have the team of workers. You have the hutzpah. Now, how do you collect new construction leads like the proverbial fly to a honey pot? 
Well, pull out your wheelbarrow and get ready to load it up with cement and water. The best way to garner new leads is to lay down an unshakeable foundation. 
You have to have your house in order before you invite your guests in. And, whether we like it or not, our houses live on the Internet. 
So, the truth of the matter is, construction leads are more likely when you have a professional website, a social media presence, and a sales team that puts every other sales team in America to shame. These are the things you must invest your time and money on: online marketing and training your salespeople.
We've got our wheelbarrows lined up, too. We're going to walk you through the ins and outs that will help you acquire more construction leads in Florida (which, by the way, is a great state to be in, given its exponential growth). 
Know Your Audience
The first step in garnering construction job leads is to know your audience. The needs in Florida are going to differ vastly from the needs, say, in Alaska. For example, if you happen to live and work in the Pensacola area, their needs are going to be great due to the recent hurricane damage. At present, they're looking at reconstructing one of the city's major bridges. 
So, you'll want to know the needs of your immediate environment and then consider other things like growing communities. What might new residents be looking for in growing communities around major metropolises? Maybe mixed-use developments or new elementary schools will be on the horizon.
With this information in hand, you can tailor your marketing efforts accordingly. On your website, you can tout that you're one of the top-rated commercial construction companies in the state. In your portfolio, you can include the work you've done on shopping malls, grocery store chains, etc. 
Focus On Your Website
Let's stay on the topic of your website for a moment. We've noticed a lot of construction pros skimping on their web design efforts. This is a major flop, in our opinion. What's the first thing people do when they want to know more? They Google it!
And what's the one thing that's attached to us all day, every day? Our cell phones! So, it's important to take your web presence very seriously. Your website is your shopfront and it should be bright, shiny, and new. 
Start with your homepage. Make sure it's clean and conveys the right message. You never want to cram a lot of text onto any portion of your website.
Rather, you want to express that you're the best with as few words as possible. (Okay, don't say you're the best. But, do exemplify what you can do for your site visitors). 
Then, you'll need a few integral tabs on your menu bar up top. As a construction company, you'll certainly want to include a portfolio of your completed projects.
Another important tab is the "About Us" tab. This is where you can take a deeper dive than what you did on your homepage.
A "Testimonials" tab will do wonders. Everyone likes to read reviews before taking the plunge. And the rest is up to you.
You'll certainly need a "Contact Us" form and you can also list your phone number in the header and/or footer. Social media is another powerful marketing tool that's worth its weight in gold. So, you can also add "Follow Us" buttons for your social media pages on your headers and footers. 
Don't Neglect a Blog
Did you ever think a blog was the answer to how to get construction leads? Well, it sure is. A blog does a number of important things. In fact, some might argue it's more powerful than your company site. 
The first thing a blog does is demonstrate your expertise. A picture may be worth a thousand words, but a thousand-word article on how to frame a shed will speak volumes.
And, oh! If you can include a link to your YouTube page where you show (not tell) people how to frame up a shed, you're talking major traction now. 
A company blog is also a great way to get noticed by Google. Google crawls websites looking for various components like the right keywords, images, video, mobile optimization, and more.
So, if you're writing an article about building a front porch, you'll want to know what people are typing into Google as they research how to build a front porch. Perhaps it's just that: "how to build a front porch."
In which case, you'll want to include that keyword in the title of your article, the intro paragraph, and the conclusion. Now, all of a sudden, you stand a fighting chance at getting noticed by Google and the next time someone Google's "construction companies in Pensacola," you never know. They may stumble upon you.
Someday, Google may bump you up to the first page of its search results. This is the power of what's known as search engine optimization (SEO) and it's largely accomplished through a company blog. 
Get Social
We're going in order of priority here. So, after you've spent some serious time, effort, and energy on your blog, it's time to get social.
Anyone running any company of any kind needs to take a good, hard look at this simple fact: 3.8 billion people use social media. 
So, social media is, essentially, a comrade to Google. When done right, it draws new leads to your website and allows your homepage, portfolio, testimonials, etc. to do all the talking. 
The top three are Facebook, Instagram, and Twitter. You simply have to set up business accounts and start framing your narrative. Be quick to identify your niche (commercial, residential, etc.) and showcase your talents. 
Realtors do really well on social media because they can post pictures from their listings, offer virtual tours, and more. Construction companies have access to all the same types of posts.
Before and afters will be your best friend here. You can show the raw framing of a new gymnasium in one picture and the completed project in another. You can also post video clips that serve as how-tos. Remember, the more you demonstrate your knowledge, the more people are going to feel good about hiring you. 
Which circles us back to YouTube one more time. We have a friend in Las Vegas who runs a plumbing company. His blog is tops. It's chock full of useful advice on how to maintain your water heater, detect leaks in your pipes, winter-proof your house (yes, even in the desert), and more. 
He also posts a slew of how-to videos on YouTube. It's tough to read a blog article on how to install a water heater when you can just demonstrate it on YouTube. So, in conjunction with his articles, he includes a link to the video and posts it across all his social media platforms. 
Needless to say, the work comes to him and he makes money hand over fist. This is the kind of power you can leverage with free social media tools. Yes, they're time-consuming and you must allocate them as a major weekly task, but they'll be worth it when the leads start lining up at your door.  
Know Where to Search
Now that you're primed to be noticed, it's time to lure in commercial construction leads. Plenty of sites out there house listings of leads. Search for sites that align with your capacity and business goals.  
Don't be afraid to make a small investment in subscription-based listings, either. That's (typically) a tell-tale sign that you're signing up for well-vetted listings. 
For example, here at Construct-A-Lead, we help manufacturers, distributors, and suppliers secure information on large-scale commercial construction job leads. We do the data mining and our clients peacock their skills in order to win the bid.
With a dedicated site like ours, you can refine your bid searches. For example, if you want to search by facility type, location, company, or bidding stage, you certainly can. This saves company owners a lot of time and points them in the right direction without a ton of sifting. 
Those that have fantastic company sites, robust blogs, and seriously awesome customer service skills win bid after bid. Although we do go to Google for everything, that isn't always the best way to secure commercial construction project leads.
Rather, you want a secure database that selects only the best up-and-coming jobs and presents them to a pool of participants who are looking to get out there and hustle for the work. And that's you. 
Hire Sales Pros
Whether they've come to you or you've placed your bid, the next line of defense is a stellar sales team. They're going to make your potential clients feel like the only thing that matters and they're going to provide answers to all their questions. 
The best way to do this is to train your sales reps to ask the right questions. In essence, your salespeople need to be interviewers. They have to ask the right qualifying questions to make sure the customer's goals align with what your company does. 
You also want to train your sales pros to know if they're talking to the right person. They always need to be talking to the decision-makers. Otherwise, you engage in a confusing game of telephone tag, details get lost in the shuffle, and your people can't even be sure they're getting the right answers to their preliminary questions. 
Finally, along with their detective skills, you also want your sales team to be excellent note-takers. It's important to be very clear about timelines, budgets, design expectations, and more.
To get halfway through a job and realize you've been going in the wrong direction is a major catastrophe. Or, to invest time and materials in something that wasn't required by the customer is also a recipe for disaster.
So, clarity right from the start is the only way to win customers, collect 5-star reviews like kids used to collect baseball cards, and grow your business in ways you only ever imagined. 
Gain Traction on Construction Leads Today
And there you have it. As you can see, there's a lot of pre-planning involved in garnering construction leads. Certainly, you understand the importance of a strong foundation, though. And a website filled with search engine optimization is the strongest cement out there. 
When you're ready to start adding search tools to your toolkit, we invite you to come on over and see what we're all about. Here at Construct-A-Lead, we make it easy for you to find the exact construction lead you've been searching for. 
Our data mining experts bring only the top bids to your doorstep and our programmers have designed our site so you can use advanced filters to search by locale, project type, bid stage, and more. 
Our detailed reports handle a lot of what we discussed about your sales team. In them, you'll be able to pinpoint key contacts, scheduling information, total costs, and more. 
Take a free test drive today. We invite you to view five projects for free. Partake of our full national version, a vertical market overview, or our state edition.
The great state of Florida is constantly evolving and you're in a prime market to find great leads and grow your business from coast to coast. We wish you all the best and look forward to partnering with you!
Give our database a spin. Take a look at five project bids FOR FREE and then make a decision about whether a long-term relationship with Construct-A-Lead will pay dividends to you and your employees.
Have questions?
Call: 855.874.1491
Email: info@construct-a-lead.com
Chat: Send us a message by using our chat widget in the bottom right corner of your screen.